Auto Air Conditioning Repair

Auto Air Conditioning Repair & Service Maricopa AZ
Have you ever been driving along and suddenly your vehicle's air-conditioning stops working, blowing hot air rather than cool air? With the hot weather in Maricopa, it is miserable to have malfunctioning auto air conditioning.
Maricopa area drivers know how unpredictable the weather is in Maricopa, AZ. Luckily, our team, Copa Mechanic, will help you eliminate any issues should they arise. We specialize in AC auto repair and can help you return to the road without worrying about hot air conditioning coming through your vents.
ASE Certified Technicians
in Maricopa AZ
Our expert technicians provide a comprehensive range of Auto Repair Services, from air-conditioning to component inspection.
We use modern tools and equipment to fix the issue with your AC to ensure you go back on the road with the air conditioning working correctly.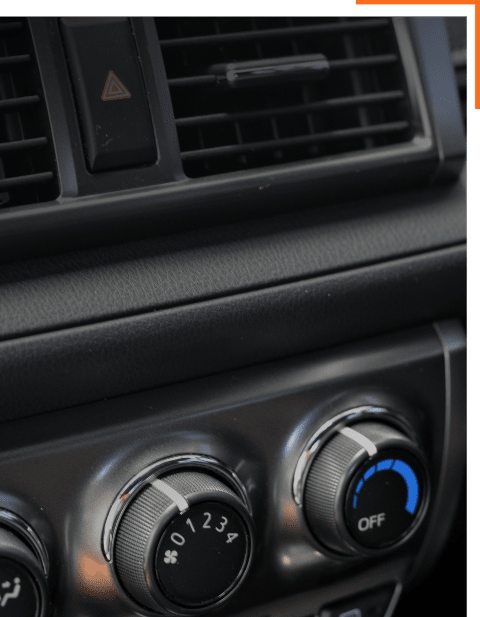 When Should You
Get an AC Recharge?
An AC recharge service involves adding refrigerants to your car, SUV, and truck air conditioning. Refrigerant is the element that cools the air via the AC system.
Over time, the refrigerant can leak out or evaporate, which can cause your car AC to blow hot air.
A refrigerant recharge can help restore the system's cooling power by replenishing the refrigerant.
Why Auto Air Conditioning
Service Matters
Copa Mechanic Auto Air Conditioning is essential to ensure your car's air conditioning functions efficiently.
It helps to keep you and your passengers comfortable and plays a crucial role in keeping the engine cool.
Regular maintenance can prevent costly repairs and extend the lifespan of your cars, truck, SUV, or pickup truck.
It is essential to recognize the signs that your auto air conditioning system needs attention, such as warm air, strange noises, unpleasant odors, and weak airflow.
Why Choose

Copa Mechanic for Your Auto Repair?
Convenience and Efficiency
We know that your time is valuable. That's why we make requesting an appointment online or over the phone easy. Our efficient scheduling system allows you to book a time that works best for you, and our technicians work diligently to finish the job as quickly as possible.
Finding a trustworthy and reliable mechanic can be challenging with so many auto repair shops. At Copa Mechanic, we pride ourselves on our reputation for honesty and integrity. Our clients in Maricopa, AZ, know they can trust us to address their engine light concerns and perform routine maintenance with expertise and great care.
Expertise Across All
Makes and Models
At Copa Mechanic, our skilled technicians have the experience and knowledge of all car make and models. Whether you need a simple oil change or a more complex transmission work, you can trust our professionals to provide top-quality service for your car.
We understand that cost is a significant concern for our customers. That's why we offer competitive pricing on all our auto repairs, ensuring you receive exceptional value without compromising quality. You can rely on us to provide transparent and honest pricing for all your auto repair needs.
Exceptional Customer Service
Copa Mechanic prioritizes customer satisfaction. Our friendly, reliable, and knowledgeable staff is here to answer any questions and guide you through the process. From the phone to scheduling online, we strive to make your experience with our business as smooth and hassle-free as possible.
Excellent Auto A/C Repair at Copa

Mechanic Auto Air Conditioning Repair.
Don't wait for the first sign of trouble - Keep your auto AC working properly. Make an informed decision today, and book your comprehensive air condition repairs, oil change transmission repair, and many more at Copa Mechanic. Affordable prices and warranty for your peace of mind.

Call us at (480) 285-8505, go to our website, or visit our shop at 22111 N White Rd STE. 11-15 Maricopa, AZ 85139