Electrical Auto Repairs by Copa Mechanic – Your Trusted Auto Repair Shop in Maricopa, AZ

Copa Mechanic is committed to providing the best Auto Electric Repair in Maricopa, Arizona. We know your vehicle is essential to your daily life. Whether traveling to work or on a road trip with family, you depend on your car to bring you where you need to go safely and efficiently.
That's why our certified technicians provide a comprehensive range of electrical services and diagnostics, from common auto electrical problems to complex electrical problems. We use the latest diagnostic tools and computers to identify and fix issues quickly and cost-effectively, ensuring your vehicle is back on the road in no time.
If you're looking for reliable and affordable auto electrical repair services in Maricopa, Arizona, call Copa Mechanic at (480) 285-8505 to schedule an appointment today.
Comprehensive Solutions for Your Vehicle's Electrical System
Copa Mechanic, located in Maricopa, AZ, specializes in electrical automotive repairs for your vehicle's electrical system. We are your go-to experts for resolving complex auto electrical problems and ensuring a well-functioning electrical system in your vehicle. Our ASE-certified mechanics have years of experience in diagnosing and fixing all types of electrical problems.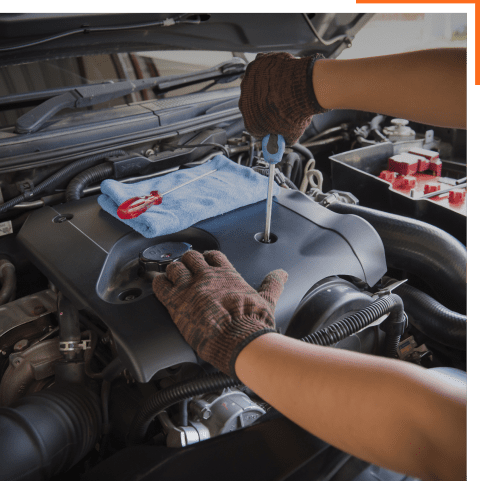 Understanding Your Auto Electrical System
Your vehicle's electrical system plays a crucial role in the proper functioning of the car. This complex network of electrical components includes the battery, alternator, sensors, computers, battery, and power management systems. Modern cars rely heavily on this electrical system to maintain optimal performance, safety, and efficiency.
Car Electrical Problem Diagnosis and Repair
At Copa Mechanic, we offer a wide range of car electrical repairs to address various issues that may arise in your vehicle's electrical system. Some of the most common car electrical problems we tackle include:
Battery issues:


Your battery is important to your vehicle system. We diagnose and fix battery-related problems, ensuring adequate power supply to your vehicle.

Alternator troubles:


Our technicians can diagnose alternator problems to guarantee consistent power generation for your car's electrical system and to check

if you must replace your alternator.

Sensor and component failures:
We replace malfunctioning sensors and other electrical components to maintain optimal vehicle performance.
Expertise of Copa Mechanic in Car's Electrical System Repairs
Our team of skilled technicians at Copa Mechanic are adept at diagnosing complex electrical issues in vehicles and performing the necessary repairs. We are equipped with the proper equipment, knowledge, and access to the latest diagnostics equipment to efficiently diagnose and resolve electrical issues in various makes and models of vehicles.
Trust Copa Mechanic for All Your Car Electrical Repair
In addition to electrical system repairs, Copa Mechanic provides comprehensive repair services for your vehicle. Our full line of services ensures that we can address all your car repair needs, from routine maintenance to complex fixes. Our goal is to keep your vehicle running smoothly and safely on the road.
Affordable, Reliable Auto Repair Services at Copa Mechanic
At Copa Mechanic, we understand that car repairs can be costly. That's why we offer competitive pricing, key financing options, and transparent estimates to help you manage the cost of your vehicle's repairs and save more. With our expert team of ASE-certified technicians, you can trust that your car will be fixed right the first time, saving you money and time in the long run.