Acura Car Repair - at Copa Mechanic Automotive Diagnostics Service & Repair

Copa Mechanic is proud to be your go-to choice for Acura car repair and preventive maintenance services. As the Japanese automotive luxury brand under the luxury line of Honda Motor Company, Acura vehicles are known for their engineering, premium quality, and performance.
It's essential to keep your Acura in top shape to maintain its luxury and performance. Our team of knowledgeable and honest professionals are committed to providing excellent customer service, ensuring your Acura vehicle receives top-notch service every time you visit our shop.
We provide comprehensive repair services for Acura cars. Copa Mechanic is composed of experienced and certified mechanics that will identify and repair any issue to your vehicle, from complex problems to significant problems.
Acura Repair and Maintenance Service
We specialize in servicing and repairing any Acura model, offering a wide range of services tailored to your car's needs. From routine maintenance to major damage repair, we have you covered.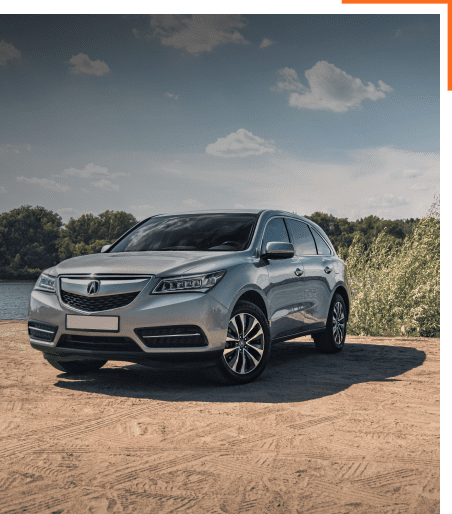 Our Acura Repair Services include:
Oil Changes
Regular oil changes are essential to keep your Acura's engine running at its best performance. We provide comprehensive oil change services like replacing engine oil and oil filters with high-quality parts to ensure the recommended intervals specified in the owner's manual.
Brakes
Your brakes are crucial in keeping you safe on the road. Our Acura technicians with dealer expertise can repair brake inspections and replacements to maintain your vehicle's reliability and integrity, keeping you safe on the road.
Engine Diagnostics and Repair
Our knowledgeable team is well-versed in diagnosing and repairing Acura engines, ensuring your car runs smoothly and efficiently. We use state-of-the-art diagnostic tools and techniques to identify any issues and perform necessary repairs.
Transmission Issues
-One of the most prevalent issues in Acura models is transmission failure. Some common symptoms include slipping gears, delayed shifting, or the car failing to go into gear altogether. To prevent further damage to your vehicle, it's crucial to address these problems immediately and visit the nearest auto repair shops near you.
Our ASE- Certified Technicians with dealer expertise can diagnose and repair any issue with your transmission.
Scheduled Maintenance
The performance of your Acura is based on how it is properly maintained. Preventive maintenance is crucial to ensure your car performs in its best condition and lasts many years. Copa Mechanic offers comprehensive maintenance services, from inspecting fluid, belts, and hoses.
Why Choose Copa Mechanic Automotive Diagnostics Service & Repair?
When you bring your Acura to our shop, you can expect top-notch service, honest and helpful advice, and a commitment to excellent customer service. We understand that your Acura is an investment, and we strive to deliver the best care possible to protect that investment.
As an alternative to Acura dealership service centers, our team has extensive knowledge of Honda and Acura vehicles, ensuring your car receives the same level of expertise without the high costs often associated with dealerships.
The Importance of Genuine Acura Parts
We always insist on genuine Acura parts for your vehicle when it comes to repairs. These parts are designed specifically for your Acura model and have been rigorously tested for quality and performance. Using aftermarket or counterfeit parts may lead to premature failure and even void your warranty.