Honda Auto Repair at Copa Mechanic, Maricopa, AZ

Welcome to Copa Mechanic, your one-stop destination for top-notch Honda auto repair services in Maricopa, AZ. Our highly skilled technicians are dedicated to providing exceptional service, ensuring your Honda vehicle remains in optimal condition. With years of experience and extensive knowledge in Honda repair, we are committed to excellence, customer satisfaction, and keeping you safe on the road.
Honda Auto Services
We provide a comprehensive range of auto repair services for all Honda models, including cars, trucks, and SUVs. Our professional technicians use state-of-the-art tools and equipment to diagnose issues, ensuring your vehicle runs smoothly and efficiently.
Engine Maintenance
The engine is the heart of your Honda vehicle, and it requires regular maintenance to ensure it runs efficiently and reliably. Services include inspecting and replacing spark plugs, belts, and filters and diagnosing and repairing any related issues such as leaks, poor performance, and unusual noises.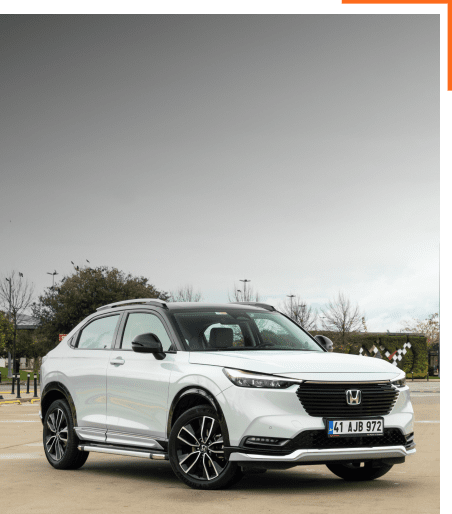 Oil Changes and Fluid Checks
Regular oil changes and fluid checks are essential to maintaining your Honda's performance and extending lifespan. Changing the oil and filter helps keep the machine clean and well-lubricated while checking and replenishing other vital fluids ensures optimal operation of various vehicle systems.
Brakes Service and Repair
Your car brakes are crucial for your safety and others on the road. Services include inspecting and replacing brake pads, rotors, and calipers and flushing and replenishing brake fluid.
Suspension and Steering Repairs
A properly functioning suspension and steering system ensures a comfortable and controlled ride. Services include inspecting and replacing worn as well as diagnosing and repairing issues.
Electrical System Services
Modern Honda models rely on complex electrical systems for various functions, including lighting, engine management, and infotainment. Technicians can diagnose and repair electrical issues, such as battery problems, faulty wiring, or malfunctioning sensors and switches.
Why Choose Copa Mechanic for Your Honda Repair Needs
There are several reasons why Honda owners in Maricopa, AZ, and the surrounding area trust Copa Mechanic for their auto repair needs:
Expert Technicians
Our team of certified technicians have extensive knowledge of Honda vehicles and manufacturer-recommended maintenance procedures. Their expertise ensures that your Honda receives the best possible care and service.
Comprehensive Auto Service
We offer various auto service options to meet all your Honda maintenance and repair needs, from routine oil change to complex engine repairs.
Loaner Cars for free
We understand that your time is valuable. That's why we offer loaner cars to our customers, ensuring you can continue with your day while we care for your car or truck.
Convenient Location and Hour
Our shop is conveniently located in Maricopa, AZ, making it easy for customers from Maricopa and surrounding areas to access our services. Plus, our flexible hours make scheduling an appointment hassle-free.
Schedule Your Honda Today
If your car, SUV, or truck is due for maintenance or repairs, don't hesitate to visit our shop or schedule online. Our friendly and knowledgeable staff will gladly assist you and answer any questions you may have.
Keep Your Honda Running Smoothly with Regular Maintenance
Regular maintenance is crucial for keeping your Honda car, truck, or SUV running at its best. At Copa Mechanic, our technicians follow manufacturer-recommended maintenance schedules and use high-quality parts to ensure your vehicle's longevity and performance.
Experience the Difference at Copa Mechanic.
Copa Mechanic is dedicated to providing top-quality Car repair and maintenance services in Maricopa, AZ. Our commitment to excellence, honest work, and customer satisfaction set us apart from other auto service providers in the area.
Visit our website or call us today to schedule your appointment and experience the difference. Our team looks forward to serving you and keeping your Honda vehicle in peak condition for years.
Genuine Honda Parts and Accessories
We use only genuine Honda parts and accessories at our Maricopa, AZ shop to ensure the highest quality Honda. These parts are designed for your car, ensuring optimal performance and compatibility. We only purchase genuine Honda parts to guarantee the longevity and reliability of our repairs and services.