Infiniti Repair Shop: Copa Mechanic Automotive Diagnostics Service & Repair

Infiniti, the luxury Nissan brand, is known for its sophisticated design and cutting-edge technology. Regular repair and maintenance services are crucial to give your Nissan the attention it deserves. To ensure your Infiniti vehicle's optimal performance, dependability, and longevity, bring your vehicle to Copa Mechanic Diagnostic Repair! Our ASE-certified professionals possess extensive expertise and experience handling all Infiniti models.
Welcome to Copa Mechanic Automotive Diagnostics Service & Repair, your premier Infiniti Repair Shop in Maricopa, AZ. We specialize in providing top-notch Infiniti Repair and quality services for Infiniti users in the surrounding area. Our skilled and dedicated mechanics are committed to providing quality repair, ensuring your Infiniti vehicle remains in top condition.
We know your car's importance and value, so we offer a free quotation once you visit our shop. Contact us today and book an appointment to learn more about our services.
Why Choose Us Over Dozens of Infiniti Repair Shops?
At our auto repair shop, we value our customers and their needs. We understand the importance of providing quality Infiniti repairs and maintenance services at a reasonable and fair price. Our team of professional mechanics are knowledgeable in handling all types of Infiniti cars, from sedans and coupe to SUVs.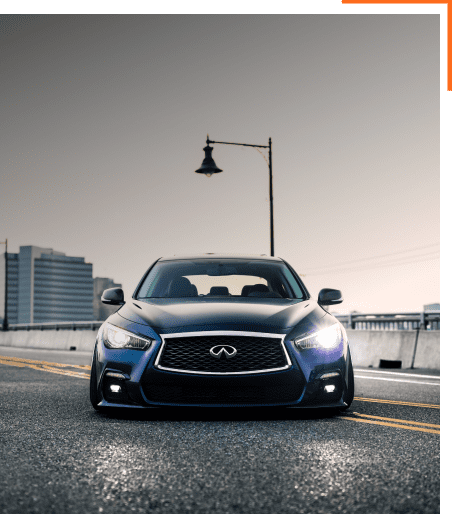 Infiniti Repairs & Services
Certified Infiniti Repair shops
Entrust us as your Infiniti Repair specialists as we are one of the top certified Infiniti Repair shops in Maricopa, AZ. We offer a comprehensive service to cater to the needs of our valued Infiniti car owners.
Our services include:
Infiniti Brake Service Auto Repair
We provide extensive brake repair services to ensure that your Infiniti brakes are in optimal working condition. Your vehicle's brakes are among its most crucial safety features, making it vital to ensure their proper functionality.
Advanced Diagnostics and Repair for Infiniti Cars
For diagnosing issues with your Infiniti car, you can rely on our highly skilled technicians. We employ the latest computer systems and software to accurately identify any problems with your vehicle and all the repairs needed, including those related to the cooling system, transmission, or brakes. We will offer a straightforward explanation of your car's issues and resolve them promptly and efficiently.
Preventive Maintenance for Infiniti Vehicles
Consistent maintenance is crucial to prevent expensive and unnecessary repairs for your Infiniti. Allow our expert technicians to keep your vehicle in top condition for many more miles with our preventive maintenance services. We use the most advanced techniques and tools to guarantee your Infiniti receives the highest level of care.
Oil Changes – Regular oil changes are crucial to keeping your Infiniti engine running smoothly. We use only the best quality oil and filter to protect your engine.
Tire Rotations – Regular tire rotations help to ensure even wear and extend the life of your tires.
Fluid Flushes – Regular fluid flushes help to ensure your Infiniti's fluids are clean and functioning correctly.
Electrical Repair for Infiniti Cars
We provide an exhaustive range of auto repair services, including electrical repair for Infiniti vehicles. Our ASE-certified technicians employ the latest diagnostic tools and methods to identify and resolve simple to complex electrical issues swiftly and effectively. Trust us to get your Infiniti back on the road in no time. Call us or book online to schedule an appointment and experience Copa Mechanic's exceptional service.
Transmission Repairs
Our transmission repairs service is designed to help us identify and repair any issues with your Infiniti transmission. These issues include slipping gears, rough shifting, or complete transmission failure. Our expert mechanics have extensive knowledge and experience working with Infiniti's transmission systems and can quickly diagnose the issue and provide an effective repair solution.
Suspension and Steering Repair
Our suspension and steering diagnostic services are designed to help us identify and determine any issues with your Infiniti car suspension or steering system. These systems are crucial to your car's handling and stability, and fixing problems that include everything from worn-out shocks and struts to damaged components.
Convenient Location
Our Infiniti Repair facility is conveniently located in Maricopa, AZ, serving customers from Maricopa and surrounding areas. Our auto repair shop is designed to provide a pleasant and professional environment for you and your family while your car is serviced.
Maricopa, AZ | Highly Regarded Quality Repair Facility
As a reputable auto repair center focusing on Infiniti vehicles, our facility is your go-to solution for all vehicle repair needs. Our family-owned and operated business treats customers like family. With our unwavering commitment to 100% customer satisfaction, you can rely on us for consistent, exceptional service.