Auto Repair Chevrolet - Your Ultimate Solution for Chevrolet Maintenance and Repairs

Welcome to Copa Mechanic Automotive Diagnostics Service & Repair, your one-stop destination for all your Chevrolet auto repair needs in Maricopa, AZ. Our certified service experts are here to help you keep your Chevy running like brand new.
Do you want to avoid poor Chevrolet repair services that leave your vehicle in worse shape than before? It's time to experience the difference that expert, reliable, and customer-focused care can make.
Chevrolets are known for their dependability, performance, and style. But like any other car, Chevrolets need routine maintenance and repairs to keep them in good shape.
From Classics to the Latest Models
At Copa Mechanic, we understand that your Chevrolet is more than just a car; it's an investment that you need to rely on to get you where you need to go. Our technicians are trained to service all models, from timeless classics to the latest releases. Whether you drive a vintage Corvette, a family-friendly Equinox, or a hardworking Silverado, you can trust that our mechanic has the expertise to handle your repair needs.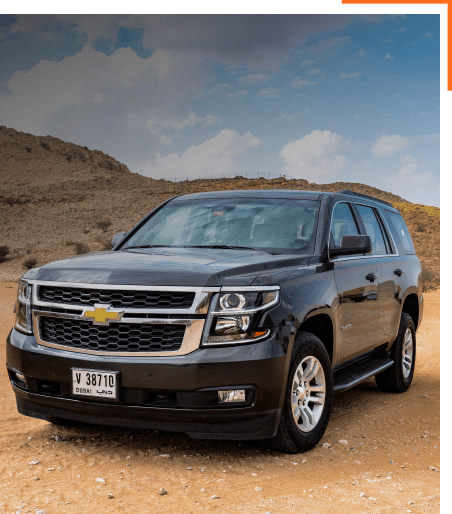 Why Choose Copa Mechanic for Your Chevrolet Auto Repair
At Copa Mechanic, we offer a comprehensive range of auto services, including vehicle delivery and maintenance for all model year vehicles. Our certified service experts are GM trained, ensuring your vehicle's health is in good hands.
Our Chevrolet dealership uses GM genuine and ACDelco parts to guarantee the highest quality repair and maintenance for your Chevrolet car, truck, or SUV. We also serve Maricopa, AZ, and its surrounding areas, making it convenient for new owners and long-time Chevrolet enthusiasts.
Exceptional Service for Your Chevrolet Vehicle
As a Chevrolet-certified service provider, we offer a wide range of services tailored to your vehicle's needs. From routine maintenance visits to in-depth diagnostics and repair, our certified service experts are here to help.
Maintenance Service
Our maintenance services include oil changes, air filter replacements, and brake pad inspections to ensure the longevity and performance of your vehicle.
Brake Service
We offer complete details on brake services, including replacing brake pads, rotors, and other essential components to keep your Chevy stopping smoothly and safely.
Tire Service
Our selection of select tires can help you find the right set for your Chevrolet vehicle, ensuring optimal performance and safety on the road.
Suspension Service
From replacing shocks and struts to performing in-depth suspension diagnostics, our team will ensure your vehicle's ride quality and handling remain top-notch.
Connected Technology Service
Our ASE-certified technicians stay informed on the latest Chevrolet connected technology features, providing expert assistance and guidance on your vehicle's integrated technology systems.
Engine and Transmission Service
Our certified service technicians are well-versed in diagnosing and repairing engine and transmission issues for all Chevrolet models. We use genuine GM and ACDelco parts to ensure quality and reliability so that you can be confident in your vehicle's performance.
Battery Service
To keep your Chevrolet running efficiently, our expert mechanic offers battery testing, replacement, and maintenance services. We use high-quality batteries that meet Chevrolet's specifications, ensuring your vehicle has the power it needs.
Cooling System Service
Proper service of your vehicle's cooling system is essential for optimal performance and longevity. Our professional technician can inspect and service your Chevrolet's cooling system, including checking coolant levels, replacing hoses, and servicing radiators.
Exhaust System Service
A well-functioning exhaust system is crucial for your vehicle's performance and emissions control. Our certified service technicians can diagnose and repair any issues with your Chevrolet's exhaust system.
Electrical System Service
From diagnosing electrical issues to repairing or replacing components, our expert mechanics are skilled in handling all aspects of your Chevrolet's electrical system. We stay informed about the advanced developments in connected technology, ensuring your vehicle stays up-to-date and functions optimally.
Pre-Purchase Inspections
If you're considering purchasing a used Chevrolet vehicle in Maricopa, AZ, we offer pre-purchase inspections to give you peace of mind. Our certified service technicians will thoroughly examine the vehicle, highlighting any potential issues or concerns before you finalize your purchase.
Vehicle Delivery Services
At Copa Mechanic, we understand that convenience is key. That's why we offer vehicle delivery services, allowing you to have your Chevrolet serviced without the hassle of dropping it off and picking it up from our dealership.
Please note that other restrictions may apply to some services. For complete details and applicable restrictions, consult our mechanic during your maintenance visit. We're here to provide all the information you need to make informed decisions about your Chevrolet's maintenance and repair.
Trustworthy and Professional Chevrolet Repairs
Copa Mechanic is your trusted source for Chevrolet auto service in Maricopa,AZ. Our certified service experts are knowledgeable in all Chevrolet maintenance and repair aspects, ensuring your vehicle remains in optimal condition.
Whether you need a simple oil change or a more complex repair, our staff is here to help. We use only GM genuine parts and ACDelco parts to ensure the highest quality work for your vehicle. From brake pads to rotors, air filters, and more, our professional technicians have you covered.
Schedule Your Appointment Today
Don't wait until issues occur – keep your Chevrolet in top condition by scheduling regular maintenance visits with our certified service experts. To make an appointment, simply give us a phone call or use our online scheduling tool.
Your satisfaction is our top priority at Copa Mechanic Automotive Diagnostics Service & Repair. Experience the difference our knowledgeable, friendly mechanics can make for your Chevrolet auto repair and maintenance needs.
Expertise and Customer Satisfaction
When you choose Copa Mechanic for your Chevrolet auto repair and maintenance, you can expect a level of expertise and customer service that is unmatched in the areas of Maricopa and Maricopa,AZ. Our certified service experts are committed to providing exceptional service to each customer, ensuring that your Chevy remains in excellent condition.