Copa Mechanic: Maricopa's Premier Chrysler Repair Shop

Chrysler is a well-known brand for its luxury, performance, and reliability. However, like any vehicle, Chrysler vehicles require regular maintenance and repairs to ensure they operate smoothly. At Copa Mechanic, our ASE-certified mechanics are skilled and experienced in working on all Chrysler models and make.
Copa Mechanic is the leading Chrysler repair shop in Maricopa, AZ. Our trained technicians and state-of-the-art facility provide exceptional service for your Chrysler vehicles. We pride ourselves on offering quality repairs, maintenance, and customer service to ensure your vehicle remains in top condition.
Experience the Best Chrysler Service in Maricopa
Whether you need maintenance for an oil change or more complex problems, our experts are here to provide service that exceeds your expectations. As the trusted automotive shop in Maricopa, AZ, we take pride in our exceptional service and customer satisfaction. Schedule an appointment today to experience the Copa Mechanic difference.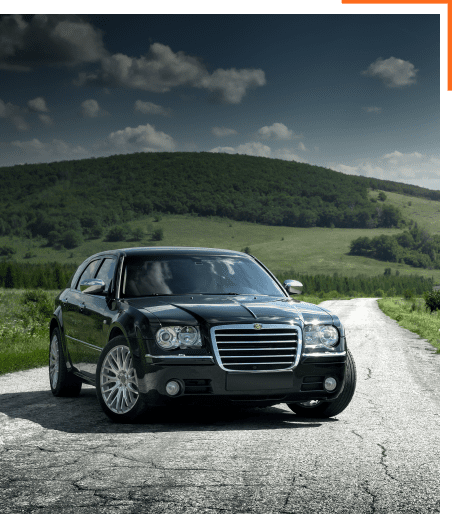 Chrysler Auto Repair Shop: Servicing a Wide Range of Chrysler Vehicles
At Copa Mechanic, our certified technicians specialize in servicing various Chrysler vehicles, including sedans, SUVs, trucks, and minivans. Our expertise spans popular models such as the Chrysler 300, Chrysler Pacifica, Chrysler Town and Country, Jeep Wrangler, Fiat, Ram trucks, and Dodge Ram.
Our comprehensive services ensure your vehicle receives the care it needs to perform at its best.
Engine Repair and Oil Change
Our expert mechanic performs engine repair and maintenance for your Chrysler vehicles. We handle everything from routine oil changes and air filter replacements to more complex engine repairs. We also offer tune-ups and inspections to diagnose and address issues before they worsen.
Brakes Repair and Safety
Brake repair is essential for the safety and performance of your vehicle. We provide comprehensive brake services, including pad replacement, rotor resurfacing, and brake fluid flushes. Our Chrysler brake specialist will ensure your vehicle's braking system is in top condition for your safety and peace of mind.
Transmission Repair
Our automotive repair shop specializes in transmission repair for all Chrysler vehicles. Our certified technicians use advanced diagnostic equipment to identify issues and perform necessary replacements to keep your vehicle running smoothly.
Exhaust System
We offer exhaust system services to ensure optimal performance and compliance with Arizona emissions standards. Our team will inspect your vehicle's exhaust system for leaks and damage, performing repairs and replacements as needed in your Chrysler Vehicle.
Routine services for Optimal Performance
We understand the importance of regular maintenance for the longevity and performance of your Chrysler vehicle. Our technicians perform routine services such as oil changes, air filter replacements, tire rotations, and fluid checks to keep your vehicle running at its best. Additionally, we offer comprehensive inspections to identify and address potential issues before they lead to breakdowns.
Air Conditioning and Heating
Arizona's climate can be tough on your Chrysler vehicle's AC system. Our technicians are experts in servicing and repairing Chrysler HVAC systems. Whether you need an air filter replacement, refrigerant recharge, or more extensive service, we'll ensure your vehicle's climate control system keeps you comfortable year-round.
Wheel Alignment and Suspension
Proper alignment and suspension in Chrysler vehicles are crucial for a smooth and safe driving experience. Our qualified technicians perform wheel alignments and suspension inspections to ensure your Chrysler vehicle handles optimally and provides a comfortable ride.
Electrical System Diagnostics
Modern Chrysler vehicles rely on complex electrical systems to power various components and functions. Our team is equipped with the latest diagnostic tools to identify and resolve electrical issues in your vehicle. From battery and alternator replacements to more complex wiring repairs, our technicians have the expertise to handle your Chrysler electrical needs.
Our commitment to the best automotive and customer satisfaction at Copa Mechanic makes us the premier choice for Chrysler vehicle owners in Maricopa. Our team of highly certified technicians are equipped to handle everything, ensuring your vehicle stays in peak condition.
Factory Scheduled Maintenance
Adhering to your Chrysler vehicle's factory scheduled maintenance is essential to maintaining its performance, efficiency, and resale value. At Copa Mechanic, our technicians follow the manufacturer's recommended schedule, using genuine parts and components to ensure your vehicle stays in the best condition.
Trusted Chrysler Dealership Alternative
At Copa Mechanic, we pride ourselves on being a trusted alternative to dealerships for your Chrysler vehicle's service and repair needs. Our technicians receive ongoing training and have access to the latest tools and technology to provide dealership-quality service without the dealership price tag. Experience excellent service, quality repairs, and a personalized approach to customer care at our Maricopa, AZ, auto repair shop.
Quality Service and Repairs You Can Trust
Our commitment extends beyond our technical expertise. We believe in giving our customers an informed decision-making process, helping them avoid unnecessary repairs and expenses. Our technicians will explain all services and repairs in detail, ensuring you understand the work performed on your vehicle.
Great Service, Guaranteed
We stand behind the quality of our work and the professionalism of our technicians. At Copa Mechanic, we guarantee our repairs and services, providing you with peace of mind, safety, and confidence in our team.
Conveniently Located in Maricopa, AZ
Copa Mechanic is conveniently located in Maricopa, providing easy access for our customers throughout Arizona. We aim to create a relaxing and welcoming environment for all customers, offering helpful advice and accommodating scheduling requests.
Schedule Your Appointment Today
Don't wait to give your Chrysler vehicle the services it deserves. Contact Copa Mechanic in Maricopa, AZ, to book an appointment with our highly certified technicians. Whether you need routine maintenance or more extensive repairs, our team is here to provide professional and reliable service for your Chrysler car, truck, or SUV.
Request an Estimate and Schedule Your Appointment
If you're searching for a reliable auto repair in Maricopa for your Chrysler Vehicle. Look no further than Copa Mechanic. Request an estimate for any service or repair you need, and our team will provide you with transparent pricing and a detailed explanation of the work required.