BMW Repair at Copa Mechanic Automotive Diagnostics Service & Repair in Maricopa, AZ

Welcome to Copa Mechanic Automotive Diagnostics Service & Repair, your premier destination for BMW repair in Maricopa, AZ. Our professional team is dedicated to providing top-quality service and maintenance for your BMW vehicle. With 45 years of experience and a deep understanding of the unique requirements of BMW cars, we are sure of our ability to keep your BMW running at its best.
Comprehensive BMW Repair
At Copa Mechanic Automotive Diagnostics Service & Repair, we specialize in repair and maintenance, including:
BMW Performance Tuning
At Copa Mechanic, we prioritize performance above all else when maintaining your BMW. Our BMW performance tuning is top-notch, utilizing the latest automotive technology rivals even BMW dealerships. Our expert technicians are highly trained in working with the intricate systems of your BMW car, ensuring that the work we do meets or exceeds all requirements.
Through software and computer upgrades, our performance tuning service unleashes the power already available within your BMW, significantly increasing horsepower and torque. The benefits of our service are numerous, including improved power, more substantial torque, smoother power delivery, sharper throttle response, faster acceleration, and a reduced number of gear changes. Additionally, our performance tuning service never involves removing or opening the ECM.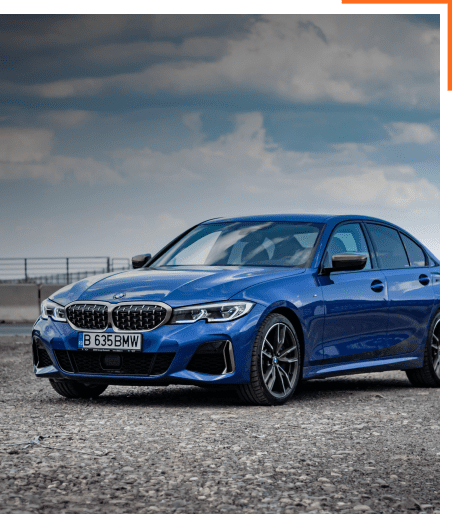 BMW Engine and Transmission Repair
Our team of professionals are well-equipped to handle engine and transmission repairs for any BMW model. We can quickly identify issues and provide reliable solutions with access to state-of-the-art diagnostic tools and specialized knowledge.
Brake System Repair
Safety is essential, so we offer a comprehensive range of brake repairs for your BMW, including brake pad replacement, rotor resurfacing, and brake fluid checks.
Suspension and Steering
We provide BMW suspension and steering services, such as shock and strut replacement, wheel alignment, and power steering fluid checks to ensure a smooth and comfortable ride.
Tire Rotations and Repair
From tire rotation and balancing to new tire installation, balance tires improve your BMW's performance and safety on the road.
Battery System
We offer battery testing, replacement, and charging to keep your BMW starting reliably every time.
Preventative Maintenance
Regular maintenance is crucial to preserving the performance and longevity of your BMW. We provide oil changes, filter replacements, and fluid checks to keep your vehicle in top condition.
Why Choose Copa Mechanic for Your BMW auto repair
Experienced Professionals
Our team of skilled technicians with dealer-level expertise have years of experience working on BMW vehicles, ensuring your car receives the specialized care it deserves and having peace of mind on the road.
Exceptional Customer Service
At our Maricopa facility, we prioritize customer satisfaction, and our friendly staff is always available to answer your questions and address your concerns.
Competitive Pricing
We understand that BMW repairs can be costly, which is why we strive to offer competitive pricing, saving you money without sacrificing quality.
Genuine BMW Parts
To preserve the integrity of your car, we only use genuine BMW parts in our repair and maintenance service.
Schedule Your BMW Today
Easy Scheduling
To schedule your repair or maintenance service, simply contact our team, and we'll find a time that works best for you.
Free Consultation
We offer a free consultation to assess your BMW's needs and provide you with an accurate estimate for the required services.
Peace of Mind
When you choose Copa Mechanic for your BMW repair, you can rest assured knowing that your car is in the hands of skilled professionals who genuinely care about its performance and your satisfaction.
Experience the Difference at Copa Mechanic
Enhance Your BMW's Performance
By investing in regular maintenance and timely repairs, you'll enhance your BMW's performance and preserve its value for years.
A Trusted BMW Repair Business
Our commitment to quality, customer service, and genuine BMW parts has earned us a reputation as a trusted business in the Maricopa community. We take dignity in our work and are committed to ensuring your BMW receives the care it deserves.
Contact Us Today
Get in Touch
For more information about our BMW car repair and maintenance services or to schedule an appointment, please contact our team in Maricopa, AZ. We look forward to helping you get the most out of your BMW.