Car Repair

and Maintenance Services
At Copa Mechanic, we pride ourselves in providing a broad range of auto repair services to keep your vehicle running smoothly and safely. Our vehicle mechanic experts are fully trained in all aspects of vehicle maintenance, ensuring your car receives the best car care it deserves. From regular tire rotations and oil changes to more complex vehicle transmission repairs and suspension services, you can rely on our accredited expert technicians for quality repairs and preventative maintenance that protect your vehicle's health.
Copa Mechanic is a family-owned business with exceptional ratings.
Because of our organization setup, we stand out in auto repair services in Maricopa, Arizona.
As a team, we have an unmatched level of commitment.
We offer extensive professional car care services, including Auto Air Conditioning Repair, Diagnostics, Brake Repair, Electrical Repair, Fuel System Repair, Transmission Repair, and Preventative Maintenance, all aimed at keeping Arizona residents' cars running smoothly and safely. Our customers appreciate our family-like treatment, and we take pride in serving the Arizona community.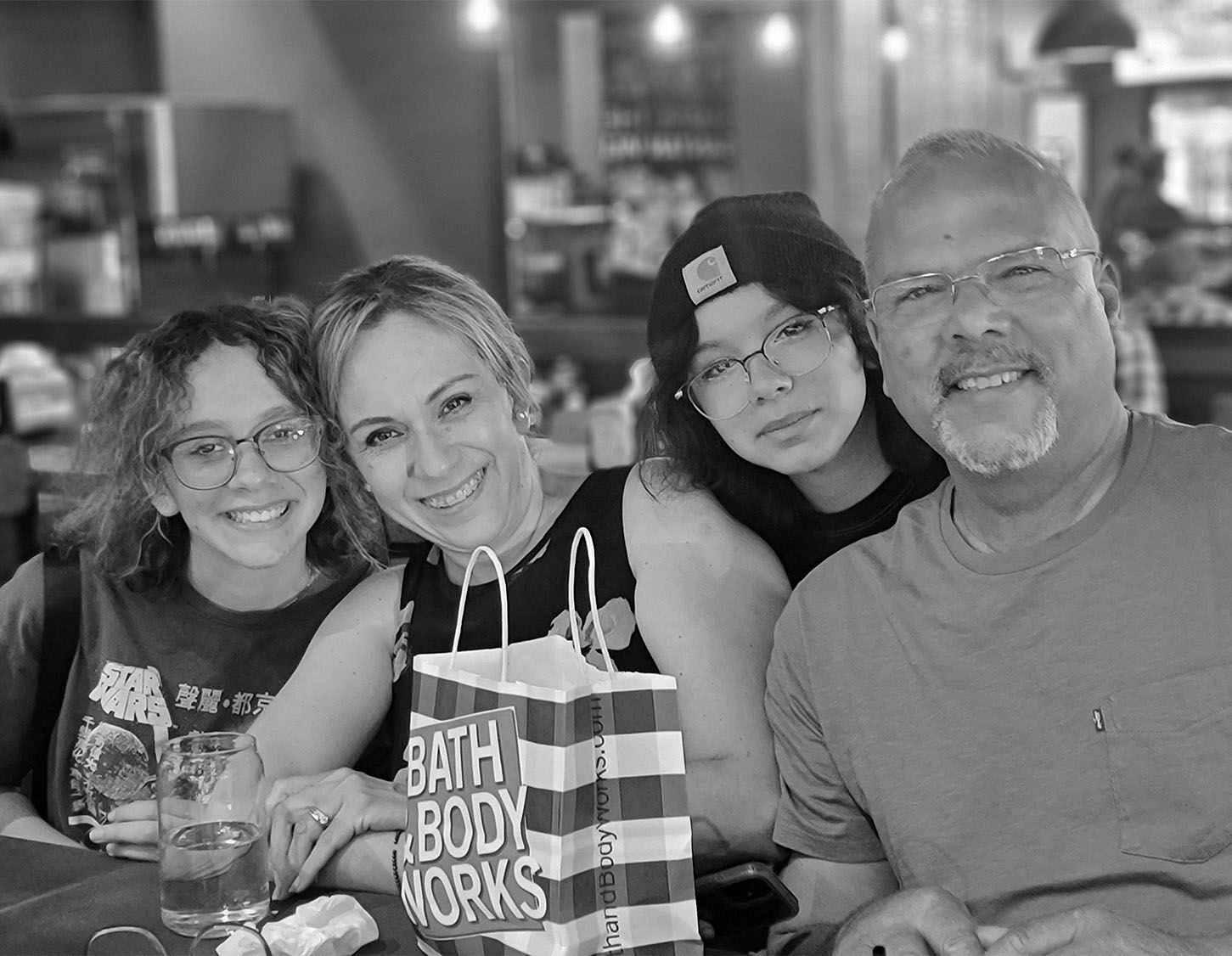 ASE Certified

Technicians
Every vehicle that comes through our shop receives the same attention from our ASE-certified technicians. We will always inform you about your vehicle in terms that are simple to understand, and we will only proceed working on your vehicle after we receive your approval. There is no specialized language used here. Transparency and honesty are our core values, which sets us apart from other auto repair businesses.
Copa Mechanic is your go-to repair shop for a spotless, friendly, compassionate car repair experience and vehicle maintenance. Check out our customer feedback left by our clients at our store. Excellent auto repair and positive client experiences are the results we strive for every visit to Copa Mechanic in Maricopa, AZ.
Copa Mechanic Automotive Diagnostics Service & Repair provides transmission service, and care for every automobile. Gas or diesel engine, foreign or domestic model, car or truck, manual or automatic transmission, we have the knowledge and experience to repair it right the first time. We use the same manufacturer-suggested equipment and diagnostic tools.
Thank you for choosing Copa Mechanic as your vehicle's service and repair provider. Contact us to schedule an appointment today!
Here at Copa Mechanic, we believe in being completely honest with our clients. We never tack on extra charges and only offer advice in the customer's best interest to help you save on repairs. If you need a replacement, we will talk about options for your vehicle for every budget.
We offer high-quality replacement services at reasonable prices. Whether it's for your tires, engine oil, brake fluid, or your car battery, we have you covered. We also give advice on how to protect your car from costly repairs.
Schedule your appointment online by selecting a date and time that is convenient and works best for you. Check out the rest of our website now and click on the 'Schedule Appointment' button, or give us a call by clicking the phone number above.
Mission And


Core Values

Copa Mechanic's mission is to provide our customers with the highest auto repair service. With our car specialists, we use advanced equipment and provide top-level customer service that is supreme in the industry.

Our Values are trustworthiness, transparency, and truthfulness in dealing with our customers and the community in Maricopa, AZ.
Certifications

and Rewards
Copa Mechanic strives to continue in our achievements recognized by the rewards and certificates we have received for our team's hard work and commitment in providing the best service to the community.
Best Auto Repair Shop in Maricopa –
Preferred Mechanic 2022
Copa Mechanic was honored to accept the Best Auto Repair award from Preferred Mechanic. We take pride in delivering excellent customer service and top-quality repairs from our accredited technicians, and we're committed to maintaining these values for years to come.

We're thankful to our customers for their continuous support and for acknowledging our commitment to excellence in the auto repair industry. We'll persevere in maintaining our high standards and hope to receive similar recognition. Thank you for choosing Copa Mechanic for your car maintenance and repair services needs.
Neighborhood Favorites 2022
– Next Door
At Copa Mechanic, we believe in strengthening and improving our community. That's why we're thrilled to be recognized as one of the nation's best auto repair shops in Maricopa, AZ! We want to thank our wonderful customers for choosing us and allowing us to do what we love.

Our expert mechanics work hard to provide you with the best service possible. We pride ourselves in maintaining high standards and giving your vehicle top-quality service done quickly and efficiently. We always look for ways to improve and make your experience with us even better. Thank you for choosing Copa Mechanic for your auto repair needs - we appreciate your trust and confidence in us!
At Copa Mechanic, we're proud to have earned the Blue Seal of Excellence from ASE – and we've kept that prestigious designation every year since!
ASE's mission is to raise the bar on car repair and service quality by testing and certifying the best professionals in the industry. To become ASE Certified, a technician must pass at least one exam and have two years of relevant work experience. After earning their certification, they need to be re-tested every five years to ensure they're up-to-date on the latest techniques and technologies.
We're lucky to have accredited master technicians on our team. They're experts in all eight general and automotive service areas, including engine repair, transmission systems, tires and brakes, power steering and suspension, electrical systems, and more. Their skills and experience help us provide the best possible service to our customers in Maricopa, AZ.
We take our ASE certification seriously and strive to exceed those high-standard repairs daily. At Copa Mechanic, you can trust that your vehicle's health is in the best possible hands.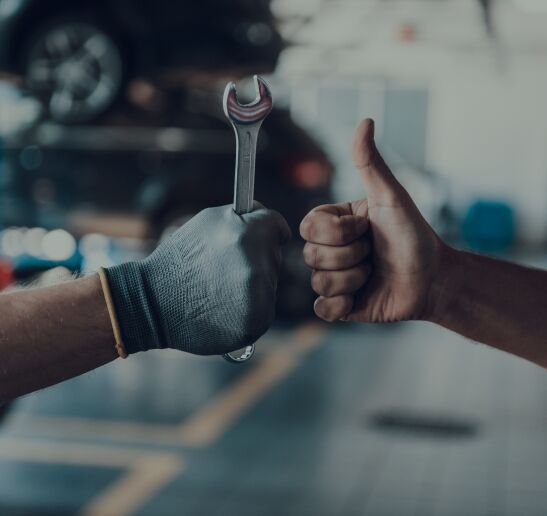 3-Year 36k Mile

Nationwide Warranty
At Copa Mechanic Automotive, we take pride in delivering top-notch service to our customers. When you bring your vehicle to us for repairs, you can trust that we'll do the job right the first time.
We offer a warranty to protect you. If we need to correct something, we'll make it right – at no extra cost. Our service is guaranteed for three years or 36,000 miles, giving you peace of mind, saving on repair costs, and confidence in our work.
Comprehensive Auto Repair Service

in Maricopa, AZ
Our comprehensive automotive service offerings cover everything from regular car maintenance to more specialized services. We understand the importance of preventative car maintenance, which is why we offer various services to help you maintain your vehicle's performance and prolong its lifespan. From oil change and cooling system inspections to power steering and brake fluid checks, our auto repair services are designed to keep your vehicle running efficiently.
When it comes to auto repair, you can trust our team to provide reliable tire maintenance, oil change, battery replacement, and quality service for your car, SUV, or pickup trucks. Our expert technicians are skilled in a wide range of car repair and services, including: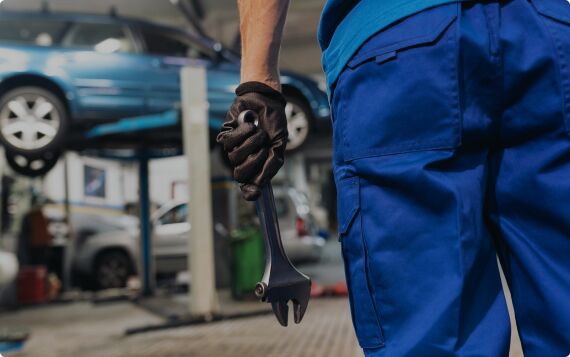 Illuminated

Check Engine Light
A check engine light can be an indication of various issues, it may indicate battery problems, engine oil changes, or complex components that need replacement affecting your safety or the performance of your vehicle. You can rely on any car, pickup truck, or SUV service.
We offer a thorough diagnosis of your vehicle's engine and address any problems to ensure a smooth ride and get you back on the road quickly.
You can't afford to disregard the illuminated engine light. Don't wait for expensive repairs, the number one thing you can do is schedule an appointment or visit our shop and let your car be fixed and inspected by our dedicated mechanics.
Need an expert mechanic to give your vehicle a once-over? Use this form to schedule an appointment.
Trust Copa Mechanic to keep your vehicle running at its best and ensure your safety on the road. Contact us to book an appointment for your vehicle's maintenance services, call us at (480) 285-8505, visit our website, or visit us at our shop and let your car be fixed by our dedicated mechanics. Our friendly staff will help you find a convenient time to bring your vehicle in for service.